Why do we bury the alleluia?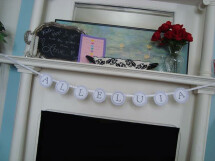 The omission of alleluia during Lent goes back at least to the fifth century in the western church. The association of alleluia with Easter led to the custom of intentionally omitting it from the liturgy during the season of Lent, a kind of verbal fast which has the effect of creating a sense of anticipation and even greater joy when the familiar word of praise returns. We do not use it at church. We do not use it at home. We let it rest, as it were, during Lent, so that when it reappears on Easter, we may hear it anew. In fact, once it returns on Easter, we give it no rest at all, repeating it again and again, in celebration of the Resurrection of Jesus. The custom of actually bidding it farewell developed in the Middle Ages in Babylon. Many churches embrace the practice of physically "burying" the alleluia. This ritual practice is especially delightful and meaningful for children
When do we bury the alleluia?
Alleluia is appropriately bid farewell on the Sunday preceding Ash Wednesday (the Transfiguration of Our Lord, also called the last Sunday after the Epiphany). This is the last Sunday when alleluia will be used until the Vigil of Easter, or Easter Sunday for those congregations not holding a Vigil. The burial of the alleluia could be the culminating activity at a Shrove Tuesday celebration just before Ash Wednesday, the first day of Lent.