Clergy Conference
All ordained clergy canonically residing the Diocese of Texas are required to attend. All licensed clergy are invited to attend. While Camp Allen is a family-friendly facility, Clergy Conference is strictly for clergy, Iona School students serving as Pastoral Leaders and diocesan staff.
Any questions you have regarding the Clergy Conference can be directed to Julie Heath, 713.353.2125 or the Rev. Canon Joe Chambers, 713.353.2117.
Hotel reservations and signups for ancillary meetings are made at the same time.
There is no cost to attending clergy.
ROOMING NOTE: Because the number of clergy attending the Clergy Conference outnumbers the rooms available at Camp Allen, it is policy that attendees double up accommodations. This means that requests for single rooms are not likely to be granted. Single rooms are limited to persons of significant disability or handicap and assessed on a case by case basis. Your cooperation and understanding is greatly appreciated.
For those attending any of the Ancillary Meetings, check-in will open at 2:30 p.m. Sunday. General participant check-in will open at 8:00 a.m. Monday.
Pre-Conference Meetings & Presentations
Several meetings have been scheduled for the Sunday and Monday prior to the conference beginning. If you are to attend one of these meetings you will be contacted by the convener in advance.
Meeting/Contact
Iona Priest Clericus – The Rev. Canon Christine Faulstich, 713.520.6444 (o)
Deacon Clericus – The Ven. Russ Oechsel, 713.353.2104 (o), 281.638.6474 (c)
Clergy Orientation – Kathryn Herman, 713.353.2121 (o)
Safeguarding – The Rev. Lisa Hines, 512.609.1876 (o), 737.230.6122 (c)
Plenary, Seminar Presenters and Special Guests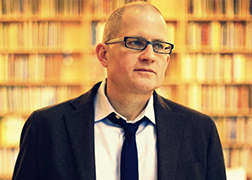 Christian Wiman
Author, editor, translator
Author of: He Held Radical Light: The Art of Faith, the Faith of Art & Hammer Is the Prayer: Selected Poems
Will present a plenary and seminar.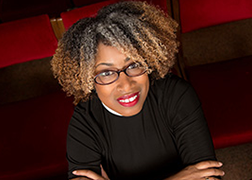 The Rev. Wil Gafney, Ph.D.
Professor of Hebrew Bible
Brite Divinity School
Author of: A Reintroduction to the Women of the Torah and the Throne
Will present a plenary.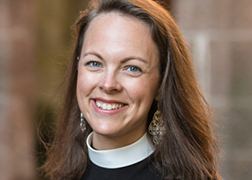 The Rev. Callie Swanlund
Associate Rector
St. Christopher's Church, Gladwyne, PA
Will present a seminar and workshop.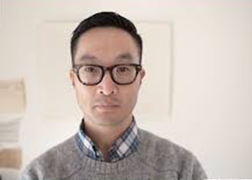 Gideon Tsang
Pastor of Visioning and Teaching
Vox Veniae, Austin
Will present a seminar and workshop.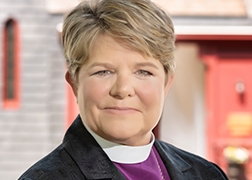 The Rt. Rev. DeDe Duncan-Probe
Bishop Diocesan
The Diocese of Central New York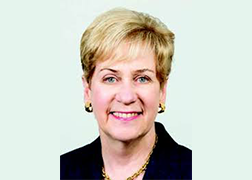 Linnet Deily
Chairman
Episcopal Health Foundation
Bishop's Special Guest for Conversation with . . .
Immunizations
Tdap shots influenza, pneumonia and shingles immunizations will be available at the conference early Tuesday morning. The specific time will be in the conference program. If you would like to take advantage of any of the vaccinations you need to do the following two things:
Complete the attached Consent & Release form prior to receiving any vaccination.
Consent for Immunization 2019.pdf
Consent for Immunization 2019 Spanish.pdf
Bring all of your insurance cards with you to Camp Allen. (Our providers recommend that you bring all of your insurance cards as some vaccines are covered under medical and some under RX coverage.)
Most insurance plans and all Medicare plans will cover flu and pneumonia vaccinations. Part D covers the shingles vaccine.
Considering a Curate?
Rectors who would like to explore the benefits and requirements of having a curate on the church staff are invited to visit with the Rev. Canon Christine Faulstich at an informational breakfast on Wednesday, October 24. All rectors interested in receiving a curate in 2019 are expected to attend. To reserve your place, email Kathryn Herman or sign up at the conference check-in table.
Considering Interim Work?
Priests who would like to share experiences from or explore the possibility of training to do interim work are invited to join the Rev. Canon Christine Faulstich for breakfast on Tuesday, October 23. To reserve your place, email Kathryn Herman or sign up at the conference check-in table.
Activities & Extras
Be sure to take advantage of all the complimentary activities offered during Clergy Conference. Choose from fishing, canoeing, tennis, archery, skeet shooting, trail rides, giant swing, the high ropes/zipline, frisbee golf, and of course shopping. In addition, the new hike and bike trail are awaiting all takers. The activities requiring a minimum number of participants. The sign-up sheets will be located at the conference check-in station.
Fly Fishing
Mark Marmon will be back to offer his fly-fishing expertise for beginners and veterans. Here's your chance to wrangle one the giant perch residing in Camp Allen's lakes.
Massage Therapy
Two massage therapists will be on hand this year. Wanda Williams will be back again to provide complimentary chair massages throughout the conference. Ricke Weinkauf will be offering table massages. Table massages are by appointment only and the cost is paid by you. Sign up sheets for both will be available at the activities sign up table.
Questions & Information
Any questions you have regarding the Clergy Conference can be directed to Julie Heath, 713.353.2125.