Black History Month Annual Art Exhibit and Opening Reception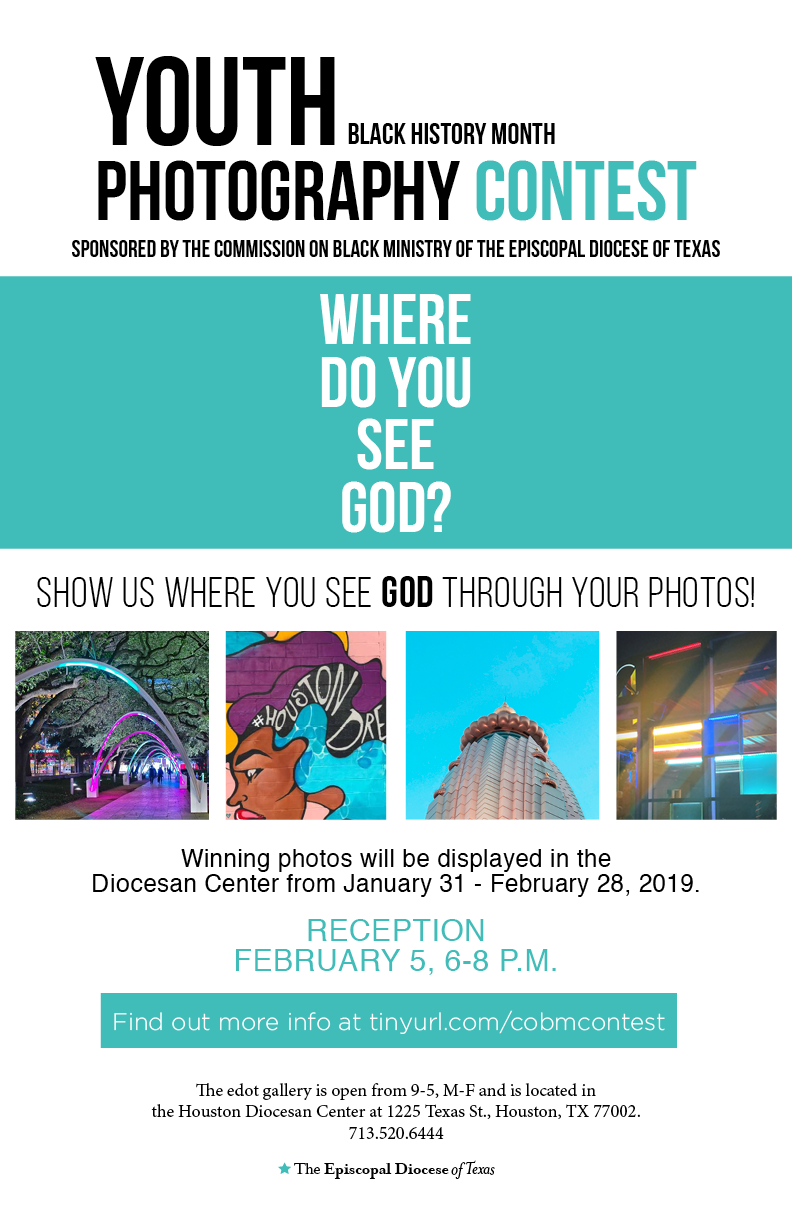 COBM HOSTS PHOTOGRAPHY CONTEST FOR YOUTH OF AFRICAN HERITAGE
Where do you see God? Show us through your photos! We invite youth of African heritage of our diocese and Episcopal schools, to utilize their photography skills by capturing symbols of faith throughout their communities. First, second, and third place winners from the 6-10, 11-13, and 14 -18 age groups will receive Amazon gift cards and will be invited to the opening reception at the Diocesan Center in Houston on Thursday, January 31, 2019, at 6pm. Photos will be displayed at the Diocesan Center from January 31, 2019 through February 28, 2019. Please fill out the application form and submit photos no later than Thursday, January 17, 2019 at: https://form.jotform.com/COBM/photocontest.
Contact Teresa Chang for more info.
Download, post and share poster.