Save the date for Recovery Sunday, September 19, 2021 (or a nearby Sunday) to celebrate recovery across the Diocese of Texas. EDOT's Recovery Commission has prepared worship and formation materials for your parish to use and adapt for your own context.
People in recovery experience God's grace, healing, and wholeness in remarkable ways, and they have much to teach the rest of us. We can honor recovery on this and every Sunday by ensuring that our parishes are always safe and welcoming to those in recovery. Here are 5 ways to do it.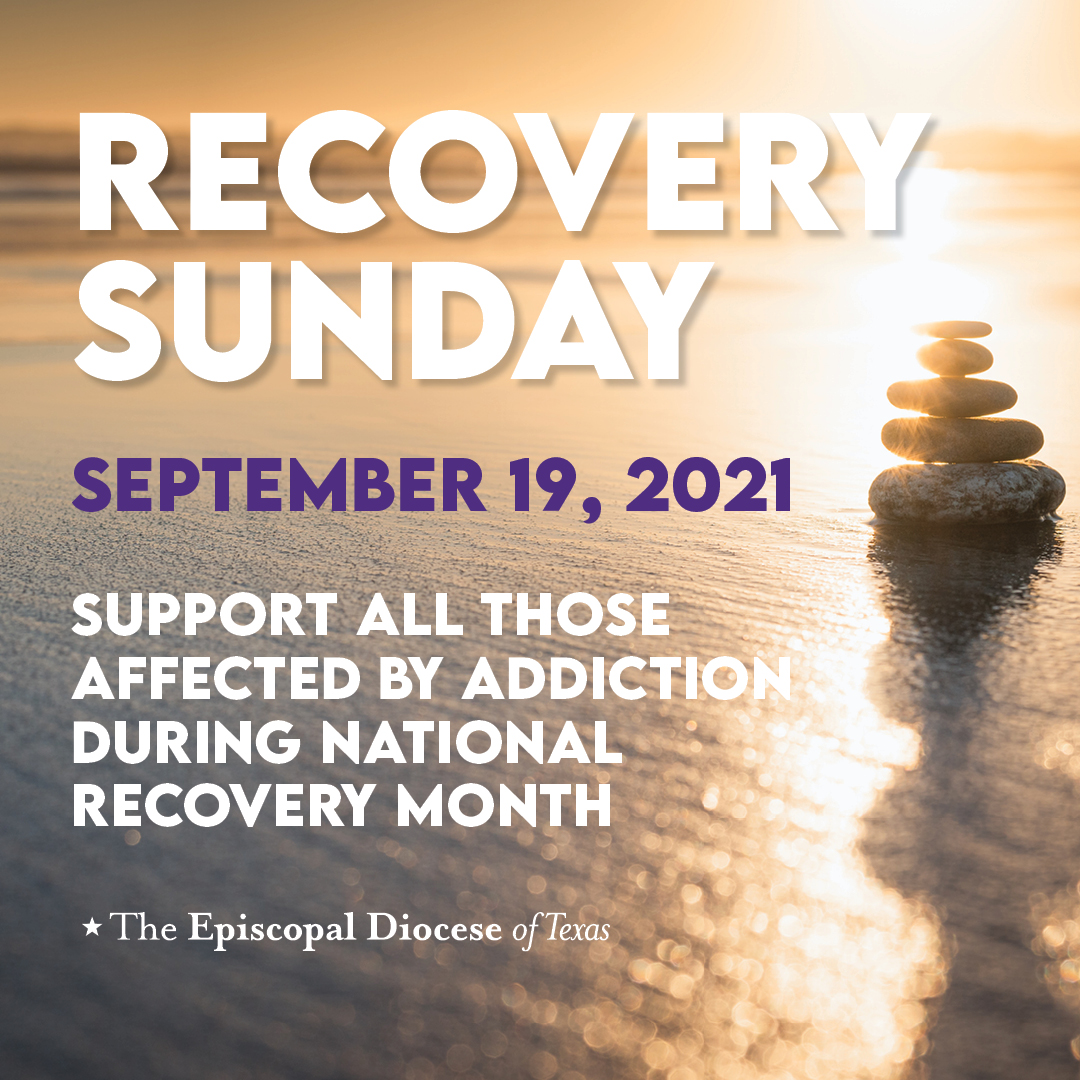 Resources
Rite II—Recovery Sunday Worship Service
Safe and Welcoming Parishes to Those in Recovery
Sample Flier
Sample Press Release
Sample Worship Service
Sample Worship Service w graphic
Speakers List
Logo for Social Media
Formation Materials
Pre K K-5 Youth Adults
Please email to request a Word version of the bulletin.