Eight bishops and deputies from the Diocese of Texas were appointed to the following legislative committees: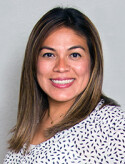 Luz Montes - San Mateo, Houston
Committee: Rules of Order House of Deputies – Assistant Secretary
I am qualified for this position because I want to share and learn more about my church. It would be an honor to represent the Diocese of Texas in such an event. I know that it is a huge responsibility as I was able to see this when I was part of The General Convention Official Youth Presence in 2006. I have participated in two Conventions and both in different roles. Since attending these Conventions I have felt a desire to represent my church. There is a lot of potential in our Diocese and we all deserve to be represented.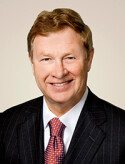 David Harvin - St. Martin's, Houston
Committee: Safeguarding and Title IV
I was privileged to represent the Diocese as a Deputy to the last two General Conventions. At the 2015 General Convention I served effectively on the Constitution & Canons legislative committee. Because of that prior experience, my familiarity with the Constitution & Canons of the Church, and my role as Chancellor of the Diocese, I believe I am well qualified to serve as a Deputy. My goal at the 2018 General Convention would be to work with our Bishops and the other Deputies from our Diocese to make a positive contribution to our Church.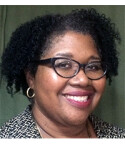 Clementine Arana - Epiphany, Houston
I am a dedicated educator of 18 years, I have served in many capacities in education from teacher to administrator and I consider the ability to impact young minds a privilege and great responsibility. I have been a member of the Church of the Epiphany, Houston, for 17 years. I currently serve on the Vestry as a member of the Family Life committee. I also serve as a member of the Altar Guild, a Lay Reader, and an Acolyte Warden. I understand the importance of serving the Diocese of Texas as a Deputy to the General Convention. If elected, I will undertake this work carefully and faithfully to ensure responsible governance for the Church.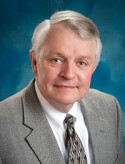 Jerry Campbell - St. Alban's, Waco
I am a native Texan who grew up in Houston and Waco. As a member of St. Alban's for over 40 years, I have loved being involved in many capacities, from serving as Senior Warden to teaching Sunday School. Active in litigation for 30 years, I have expertise in construction and property. If elected, I would be honored and ready to bring my extensive professional experience to serve our Diocese.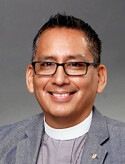 The Rev. Alex Montes-Vela, St. Mary Magdalene, Manor (Chair)
Committee: Evangelism & Church Planting
Before serving St. Mary Magdalene, I was assistant priest at St. Paul's, Waco, and campus missioner to Baylor University. Prior to ordination, I served as an enlisted member of the United States Army in field artillery, and participated in the first Gulf War, Desert Shield/Desert Storm. I bring a great diversity of experience to my ministry and would love to offer myself to represent our Diocese at General Convention.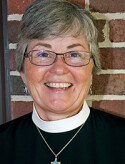 The Rev. Susan Kennard - Trinity, Galveston
Committee: World Mission
It was a joy and a privilege to represent the Diocese of Texas as a Deputy to the previous two General Conventions (2012 and 2015). Returning Deputies have increased opportunities for committee assignments and leadership, which I enjoyed in 2015 as part of the World Missions committee. As a life-long member and active leader of our diocesan community, it would be a privilege to serve you as Deputy again. I love the church, love serving the church, love proclaiming the Good News of Jesus Christ in word and deed, and love being a priest at just this moment in time.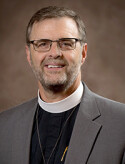 The Rev. Chuck Treadwell, St. David's, Austin
Committee: Ministry & Church Wide Leadership
I have been associated with the University of the South for 30 years. I know the University and the community well. As a twice alumni from the School of Theology and having a son who just graduated from the University, I have a foot in both worlds. This is useful to the University and the School of Theology as we strive to strengthen both. The University is poised to expand the number of students we can serve, continue to strengthen the facilities and financial health of the University faithfully form future leaders for the Church and the world.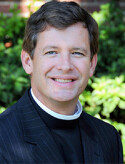 The Rev. Patrick Miller, St. Mark's, Houston
The General Conventions of 2012 and 2015, serving as a Deputy and 1st Alternate, gave me a foundational knowledge about the work of our church. Each triennium we solidify the mission of our church through prayer, debate, hard work and worship. We use the influence of the Diocese of Texas for the growth of the whole church. General Convention seeks those sublime moments where the spirit speaks to us as well as a process to work through the difficulties that separate us— always renewing our commitment to the mission that binds us. To be nominated as a deputy is an honor.
Christian Formation & Discipleship – Bishop Dena Harrison, chair

Congregational and Diocesan Vitality – Bishop Hector Monterroso

Joint Standing Committee on Program, Budget & Finance - Bishop Jeff Fisher



Texas Alternates
Michelle Umana, St. Paul's/San Pablo, Houston
Sarah Watkins, St. James', Austin
Linda Barry, Holy Comforter, Spring
Katherine Gould, St. John's, La Porte
The Rev. Eileen O'Brien, University of Houston College Mission, Houston
The Rev. Elizabeth Dabney, St. John's, Columbus
The Rev. Robby Vickery, St. Michael's, Austin
The Rev. Cynthia Caruso, All Saints', Austin