Employees that serve in parishes, schools and other entities within the Episcopal Diocese of Texas are a special group of diverse professionals that work together to support the values and mission of EDOT. This work, although rewarding, can be very demanding.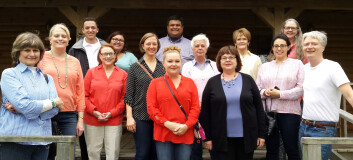 The Ministry of Wellness and Care has formed a Lay Professionals Wellness Council designed to identify and share resources that will support employees as they develop healthy practices. Lay professionals are encouraged to: explore spiritual disciplines; practice emotional health, good nutrition, and self care; maintain healthy and appropriate relationships; and cultivate environments of mutual respect and care.
It is with these principles that we can live healthy, rewarding lives while supporting God's work and the mission of EDOT.